Questions/instructions:
People sometimes write about events, things, thoughts or feelings in a diary. A diary helps them to remember these things or share them with others.
1. Read the diary entry cards. [2 cards only for year 4. Click to enlarge.].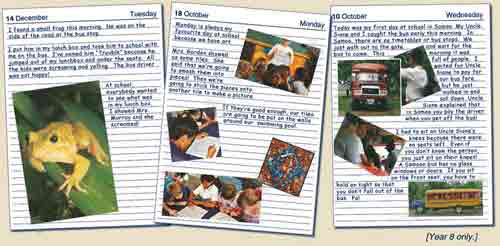 2. Write your own diary entry. Write about something special that has happened to you recently.